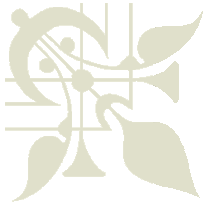 JFK Assassination Books and Essay  

I've written an in depth essay about the New Orleans connection to the case (
Clay Shaw
, David Ferrie, Gen. Edwin Walker, Mafia, and the CIA). 
Click here
 to read more about my JFK assassination essay. I also have a great collection of Kennedy assassination books listed here. 
They explore different conspiracy theories held by 
Jim Garrison
 and other key figures. These books are windows into history and its mystery.
My favorite JFK assassination book is 

On The Trail of The Assassins by Jim Garrison.  

          Others are listed below:


More JFK Assassination Books 

Farewell America

by James Hepburn

      Conspiracy

by Anthony Summers

 (Dallas-CIA-Cubans)

           High Treason

by Robert Groden and Harrison Livingstone (Dallas, oil and Watergate)

The Man Who Knew Too Much

  by Dick Russell

Texas In The Morning

 by Madeleine Brown

  (LBJ mistress)

Deep Politics and The Death of JFK

  by Peter Dale Scott

 (CIA, military, and big business)

Plausible Denial

by Mark Lane     (CIA officers)

Best Evidence

by David Lifton

(medical evidence)


Family of Secrets: The Bush Dynasty, America's Invisible Government, and The Hidden History of The Last Fifty Years

by Russ Baker 

Inside The Gemstone File

by Kenn Thomas & David

Hatcher Childress

(Howard Hughes, Onassis, and JFK) 

ZR Rifle: The Plot to Kill Kennedy and Castro 

by Claudia Furiati

The Secret Team

by Fletcher Prouty

(CIA and mil. ops.)

     David Ferrie

by Judyth Vary Baker